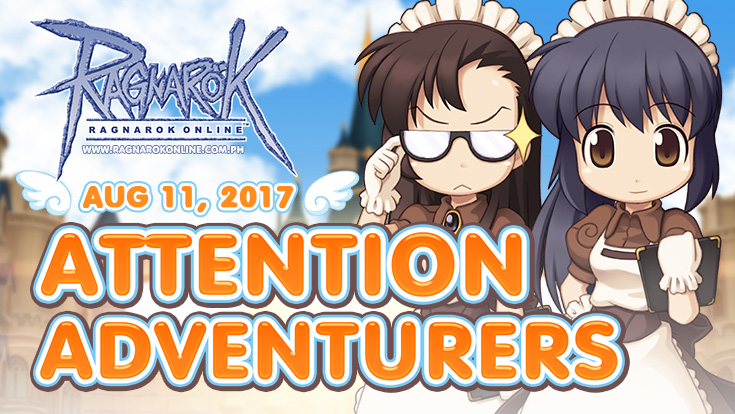 Attention Adventurers,
For this maintence, we are moving our network to address and prevent future cyber attacks. This activity will also helpein reducing lags and disconnections. As a result, our maintenace will be longer than usual to ensure the stability of the network after the relocation.

After the maintenance, patching errors may be experienced brought about by the changes made. Players who experience lag or disconnections can report their issues in this link. ▶️ https://goo.gl/bSg2hx ◀️ To address any errors in accessing the game we will be providing a manual patch for those who will encounter said error.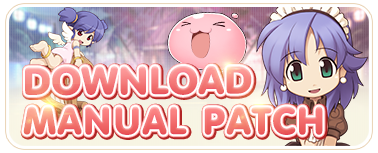 Manaul Patch 2017/08/11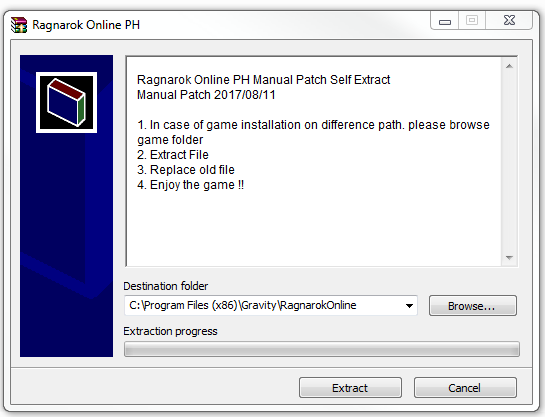 1. In case of game installation on difference path. please browse game folder
2. Extract File
3. Replace old file
4. Enjoy the game !!

We hope these changes will bring our players a more rewarding experience and the team will be striving to remedy all your concerns and issues. Thanks again to all our players for their continued support and happy gaming!

For players who by pass the launcher to access the game we recommend that you re-install the game.
As an apology for the delayed maintenance, the ROPH Team would like to give all our player with compensation items. You can claim your freebie from now until AUG 14,2017 : 11.59 PM (UTC+8)